Virtual Postpartum Care
Newborn Fourth Trimester Coaching
Let us nurture you while you nurture your little one
Dear Mama,
In planning for your little one, please do not overlook the postpartum period, or the 4th trimester. This term, 4th trimester, was coined by Dr. Harvey Karp in 2002. It finally recognized that moms and babies need an additional three months to adjust to their new world.
We were superheroes in just delivering this baby. Postpartum, we have to deal with hormonal imbalances, breastfeeding challenges, mood adjustments, exhaustion, and physical healing, all while supporting a precious newborn. This can be challenging and honestly, this is reality. Adding to the difficulty of this period is all the information out there. Trying to figure out the right information for your family can be overwhelming and exhausting.
It does not have to be this way. You are the foundation for your newborn. Evidence based studies have shown that infant and childhood development is dependent on maternal well being. Your physical and mental health is important in this 4th trimester period. You will face challenges but should feel supported and important. Eliminate the noise around the postpartum period and enjoy time with your newborn and your new family.
My coaching approach is holistic channeling my eastern culture with western medical training. I am also nurturing and realistic. We discuss everything from breastfeeding, safe sleep, maternal physical and mental healing, to the importance of right nutrition, and finding time with your partner. Let's navigate the 4th trimester together.
For NICU families, the NICU is a roller-coaster ride, days of highs and lows. Even if you were there for one day of 3 months, discharge can be scary. With my 10 year NICU experience, let me help you transition into your home, from meeting your breastfeeding goals to maneuvering the medical world for those complex warriors.
In motherhood solidarity,
Dr. Patel
Stephanie G.
"I highly recommend NayaCare for anyone who is either struggling with breastfeeding or just needs some additional help and guidance. Getting the opportunity to work with Dr. Patel was truly a life saver to our family. Without her providing in-home care to us during a time when our baby was most vulnerable, we would have had to put her in potentially harmful situations to her. I also would have likely given up on breastfeeding and would never have known the incredible joy that comes with it. It is also reassuring to know that Dr. Patel is always willing to talk with me if I have questions or need additional help. Having Dr. Patel there to support us through our first several weeks at home made all of the difference in the world. Not only is Dr. Patel incredibly experienced and knowledgeable, she also cares deeply about her clients and their success. It is apparent that she is passionate about providing quality, in-home care to infants, mothers and families."
Amanda S.
"I was referred to Dr. Patel via my pediatrician because of her qualifications as a physician and vast experience including being a mom of multiple kiddos! She has a calm approach that gave me answers and the positive reassurance to not give up on nursing! I am a doctor as well and found her to be a great balance of nurturing yet scientific. I would recommend her for the many mother and child services she offers."
Ethan H.
"Extremely impressed! She was a lifesaver for when we came home from the hospital. She is knowledgeable, caring and we couldn't have asked for more!!"
Caitlin M.
"My second post-partum experience was wildly different and so much easier, thanks to the care provided by Dr Patel & the NayaCare Team. This kind of service and attention to baby AND Mom is so needed throughout this country and I can't wait to see them grow. Dr Patel is experienced, patient, supportive & a wave of calm in the motherhood journey. You won't regret bringing her onto your care team."
3 Week Support
Three (3) 45 minute weekly consecutive coaching sessions

Topics addressed range from breastfeeding, safe sleep, maternal wellness, family wellness, nutrition, answering your questions and much more!

Two (2) 30-minute Bi-monthly coaching sessions
8 Week Support
Four (4) 45-minute weekly consecutive coaching sessions

Two (2) 30-minute Bi-monthly coaching sessions

Topics addressed range from breastfeeding, safe sleep, maternal wellness, family wellness, nutrition, answering your questions and much more!
One (1) 1-hour virtual coaching session
Pregnant or postpartum mamas at any stage with a specific question or topic.
Prenatal High Yield Session
One (1) 1-hour home virtual coaching session
What you really need to know in the first few days about breastfeeding, taking care of you, your baby, and your new life!
Join the NayaCare Newsletter!
Join our newsletter to receive newborn and pregnancy tips exclusively from physician moms.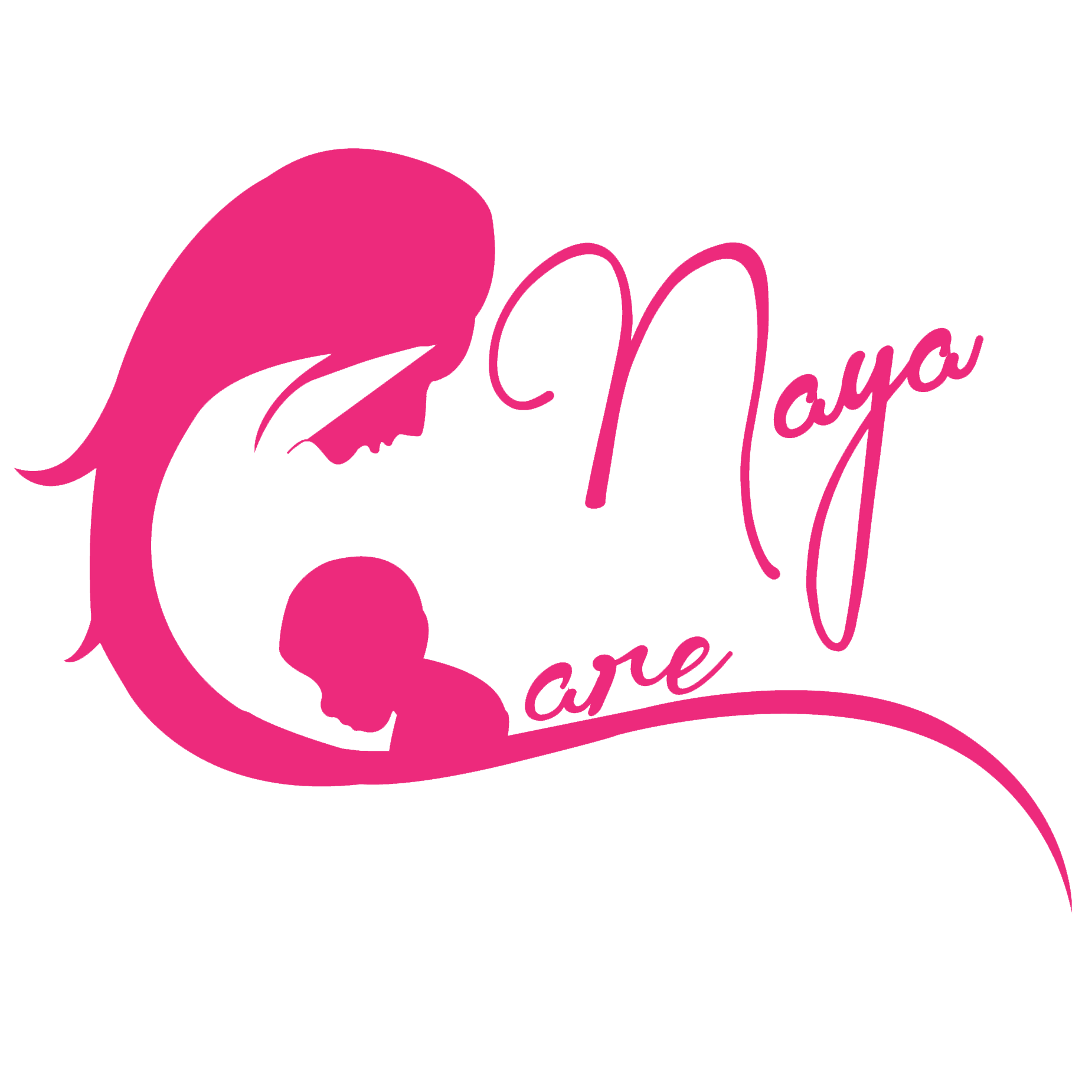 © 2021 NayaCare Ltd. All Rights Reserved.