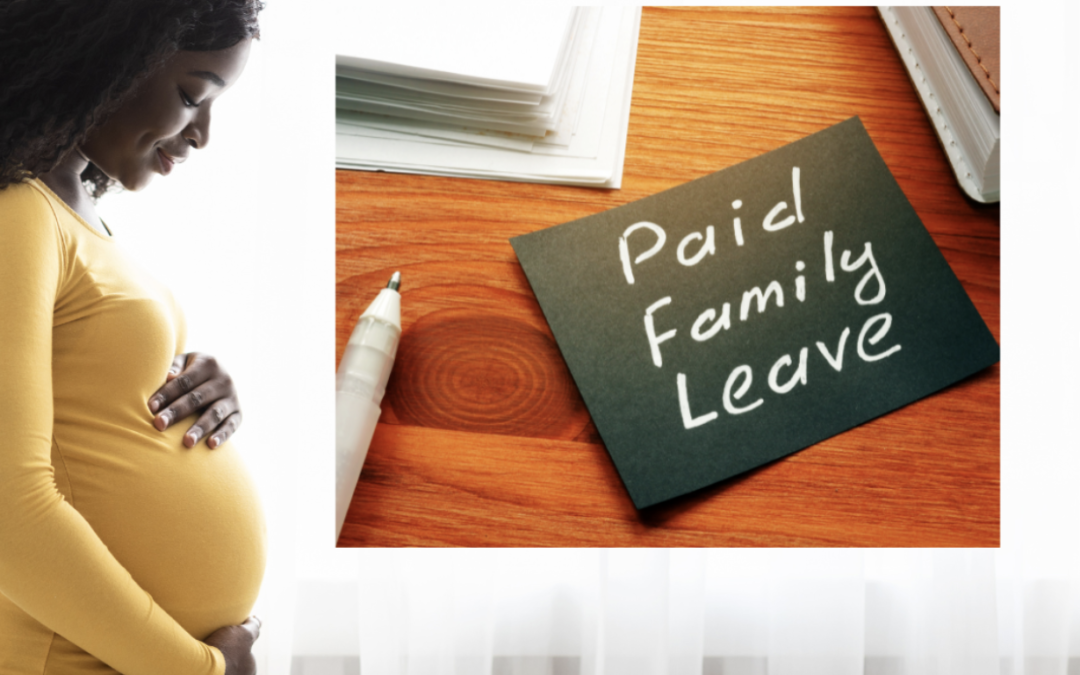 What exactly is paid family leave?
Paid family leave is longer-term leave to care for family members more commonly associated with birth or adoption. Leave, depending upon the paid family model of care, can be partially or fully compensated during the said time period. Currently, the United States, Papua New Guinea, and a few island countries in the Pacific Ocean are the only nations in the world that do not require employers to provide paid time off for new parents.
Paid family leave differs from the Family and Medical Leave Act (FMLA). President Bill Clinton signed this law on February 5, 1993. FMLA is a federal law that provides up to 12 weeks of job protection, but leave is unpaid.
On December 20, 2019, President Donald Trump signed the Federal Employee Paid Leave Act. It provides America's 2.1 million federal workers with up to 12 weeks of paid leave following childbirth, adoption, or fostering. At the state level, paid family laws are being passed around the country. Thirteen (13) states and District of Columbia, at this time of publication, have laws though some not fully implemented. Those states include: California, Connecticut, the District of Columbia, Massachusetts, New Jersey, New York, Rhode Island, Virginia, Washington, Colorado, Delaware, Maryland, New Hampshire, and Oregon.
According to 2012 Labor Department data, one in four employed women reported returning to work just two weeks after childbirth. Pew Research results showed 17 percent of women returning to work less than six weeks after giving birth. In a poll of 3,000 working parents, LinkedIn and Censuswide found that 49 percent of women took an extended maternity break, and 75 percent wanted to but couldn't for financial reasons. Replacing these workers costs an estimated 21 percent of an employee's salary.

So what are the economic benefits of paid family leave?
Advantages of Paid Family Leave
Maternal and Child Benefits
Paid family leave has been associated with improved maternal and child health outcomes. Mothers with paid leave are more likely to breastfeed. Analysis of California's Paid Leave Program showed that women's breastfeeding duration increased from two to 12 weeks. According to Bartick et al. (2017), America could save "$17.2 billion in costs associated with medical expenditures and premature births if mothers were able to exclusively breastfeed for six months."
Paid leave reduces neonatal mortality by 5.2 percent, infant mortality by 2.4 percent, and the under-five-years mortality rate by 1.9 percent. The Center for Epidemiological Studies-Depression found that paid maternity leave is associated with a 15 percent reduction in maternal depressive symptoms. Paid family leave also benefits newborns through decreased incidence of low birth weight, preterm birth, and hospitalization. Long-term childhood benefits include enriched nutrition, better overall health, and early-education achievements.
Paternal and Child Benefits
Adding paid parental leave further improves outcomes in breastfeeding, infant mortality, and childhood development. Research associated with California's Paid Leave Program shows that by adding paid parental leave, length of breastfeeding increases by nearly 18 days.
Data from 16 European countries from 1969 to 1994 found that paid parental leave— specifically a 10-week paid leave—"correlated with a 3.3 to 3.5 percent reduction in child mortality and a 2.5 to 3.4 percent reduction in infant mortality."
Data from the United Kingdom shows that parental leave increases a father's involvement in childrearing by 19 percent. Sweden's results demonstrate that lengthened interaction between father and child increases cognitive development at six months of age.
Employers and Economic Benefits
Paid family leave after childbirth can offer significant financial advantages to companies. Advantages included reduced rates of turnover, enhanced productivity, and engagement of employees. Employees who have access to paid family leave are more likely to return to work after the birth of their child and express more job satisfaction, engagement, and measurable productivity. As a result, employers benefit from less turnovers.
According to studies looking specifically at women with paid family leave, women employees also reflect the above findings. With more women returning to work, advantages have been linked for both individual women and families as well as the national economy. In 2022, the Council of Foreign Relations estimated that if women were part of the US labor force at the same rate as men, America's economy would grow by $4.3 trillion in five years.
Conclusion
The financial, economic, and health advantages of paid family leave during the 4th trimester are staggeringly positive. Although many nations have adopted this strategy, the United States has not yet done so universally. It's time for the US to follow the lead of the many other nations. It's time for the US to have universal paid family leave.
Read more about these benefits in The Doctor and Her Black Bag: How Old Fashion Care Tackles Maternal Mortality and Benefits America's Economy.